Tofino is a sleepy little surf town on the west coast of Vancouver Island and about a half day drive/ferry outside of Vancouver. Located on the edge of Pacific Rim National Park, Tofino is a best known for its beaches, whale watching, hiking, and kayaking. When I think of Tofino I think about surfing. People come year round to surf, even though the water is almost always only a few degrees above freezing. For the past couple of years Tofino has been part of the O'Niell Coldwater Classic surf competition [tourismtofino.com].
I'm not a very good surfer (yet) but luckily Tofino also has some great surf schools and good spots for kooks (new surfers). While there's no beating the warmth of Hawaii, the Chesterman beach waves break fairly close to shore so you don't wear yourself out paddling. Also, there are some shallow spots where you can literally stand with your feet touching bottom, launch yourself forward onto the board, and still catch a wave!
It takes a little getting used to surfing in a wetsuit, but once you're in the water you forget all about it. I haven't surfed there in sub-freezing winter temperatures, but I'm told the water isn't much colder; however, it's getting out of your wet suit and rinsing off where the biting cold will get you! That, of course, is nothing that can't be fixed by a dip in the hot tub and some hot chocolate next to a toasty fireplace with a view of the beach!
Submitted to: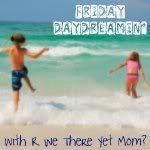 and